So like on Saturday I went to go see Apostle of Hustle and Do Make Say Think at the Mezzanine in the city. I had no one to go with, bumming out on going by myself. I called up Chubbz who I texted the day before but he never got the message. He said he was down to go. So I picked him up after chillin' at Vicki & Meesha's crib and headed down there. The neighborhood was SOMA and extremely sketchy so I had to park like 3 blocks away and crutch my way to the venue. There were only two people in line. The girl sitting in line next to us was hella weird. She wanted us to throw down some snow for a 6 pack but I refused due to driving. Plus I had already loafed it up before I got there which I shouldn't have done. We got in and had a few beers and just waited for the Apostle to come out.
The show started at 10, at least it was only 2 bands playing. So they came out and played. It was sick, they played Kings & Queens and Folkloric Feel. Andrew had on some shirt with Jesus getting socked in the face. I thought it was funny. He also blindfolded himself during the set and jumped off a box, knocking down the mic. The look on the drummer's face was priceless. They did a really good job. Last time I saw them was at Amoeba and they played a short set. It was cool to see them play and see Andrew chug on some wine haha.
Then Do Make Say Think came out. Oh shit I was stoked to see them again. All the songs they played were sick. They played both songs that they sing in, which was sick cuz last time they only played one. I got to sneak a peek at the setlist but those niggas wrote the wrong songs. I was expecting to hear Minmin and they didn't play it. I almost cried. Charles was rippin' on the bass, he's so fucking good. Chubbz and I stood in front of Justin and Julie and they were rockin' out like shit! They played Hooray! Hooray! Hooray! and I almost died. I think that makes up for them not playing Minmin. When they ended their set they came back and played another 3 song set. It was pretty awesome. They ended the show at approximately 1:08AM according to fat boy. Here's some pics from the night.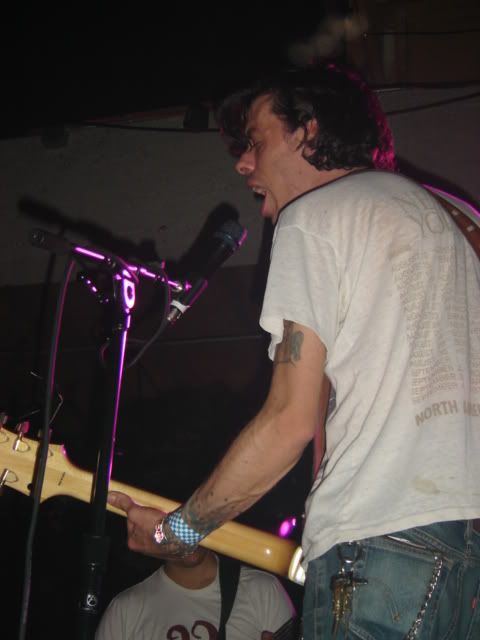 Justin Small singing during "A With Living."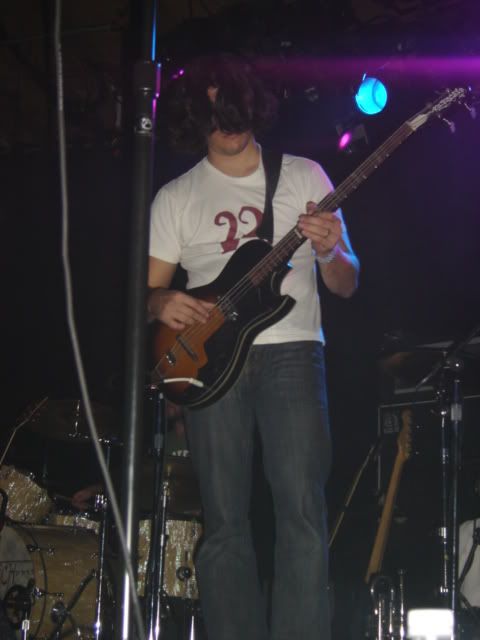 Ohad Benchetrit.
Ohad, Charles Spearin and Julie Penner.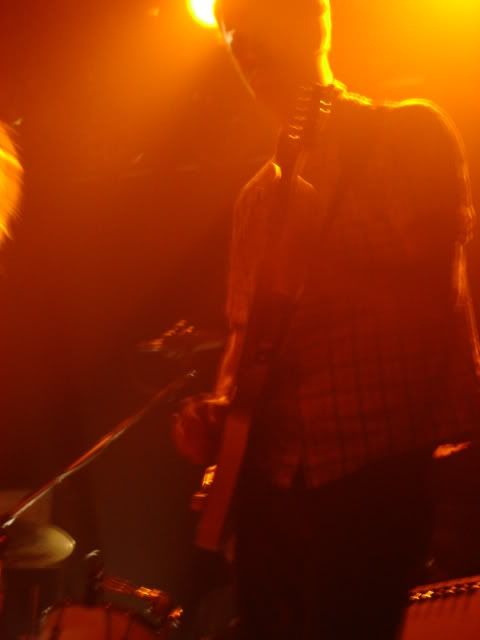 Charles the beast.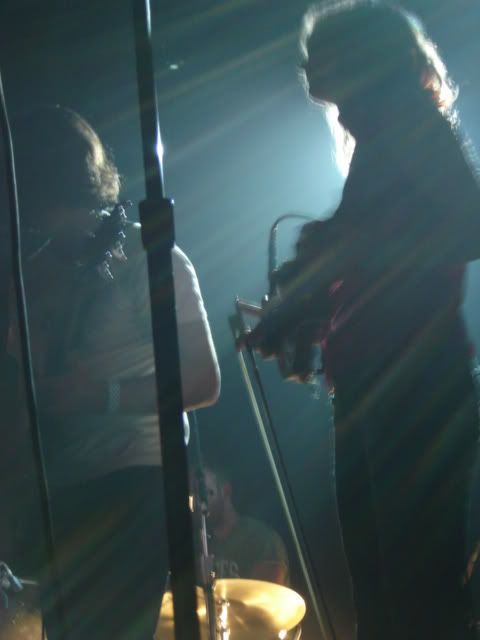 Ohad and Julie.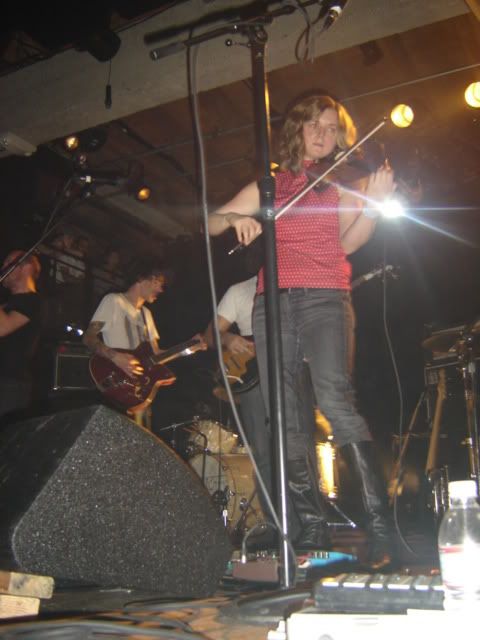 Julie.
Overall it was a fucking awesome show and I gotta go when they come back which hopefully will be soon.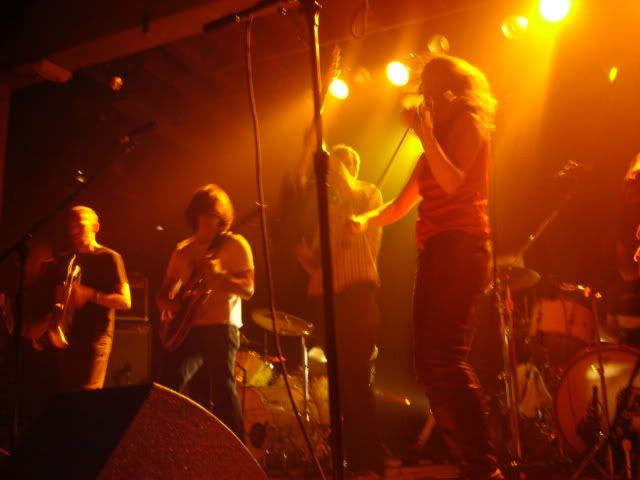 Pretty Much Do Make Say Think Owns.
Thank You and until next time...